Well its a very special day today- its my youngest son's 18th birthday. Happy Birthday Robbie.
We are just back from holiday-we took Robbie for a birthday surprise to the caravan we went to in May. It was rather cold and something had gone wrong with the indoor swimming pool heating so it was like going in an outdoor pool- the things one does for LOVE. The weather was fine though so we went to filey one day, Bridlington another and Scarborough yesterday. Unfortunately I didnt get many photos.
I did take my computer so I could do a few layouts- Robbie had to use it though for DVD watching as his stopped working but I got the use of it in the mornings before he got up!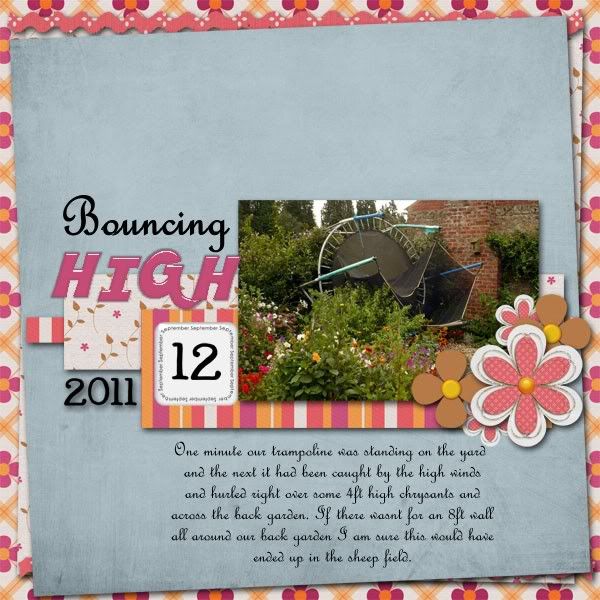 I did this one of the photo I took after the high winds in september- our trampoline was blown from the yard over into the back garden and if it hadnt been for the high wall it would have gone into the sheep field. I used a layout i got from doing ADSR 6 and Paper Capers Designs Floral Frenzy
I used a template by Helena Jole to make the curled paper for this layout. My mum is the one on the left with her older sister and younger brother. Wordart is from Photo Moments and kit is Happiness by Paper Capers Designs.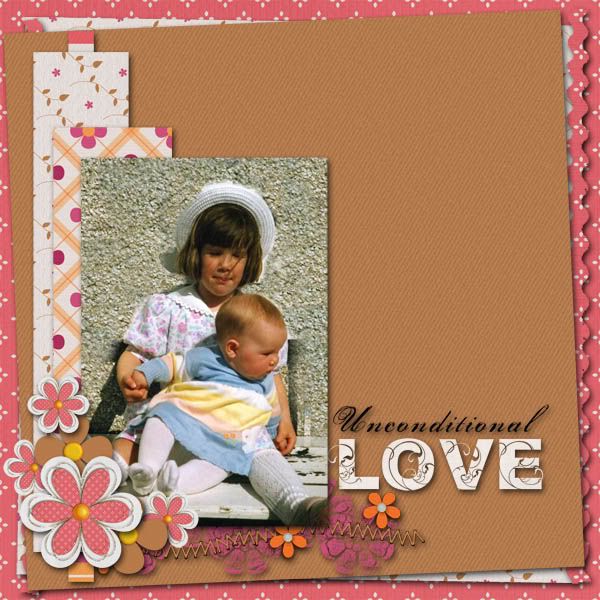 this is of my two nieeces taken when they were young. It uses the Love wordart and Floral Frenzy kit
The final one uses Summer Sunflower and a beautiful template by Scrappy Cocoa