Well I am really excited to show you this kit- I think the name will give it away for those of you that know me
This digital scrapbook kit is a custom design for a special teenage boy named Robbie. Robbie loves to sing, dance and play his guitar, listen to music and enjoys going out to eat the same treats (like ice cream) that many teenagers do. He also has a favorite hooded sweatshirt (hoodie) which was used as inspiration for this kit's color palette.
This kit as I am sure you have guessed was made especially for Robbie.
Don't you think it fantastic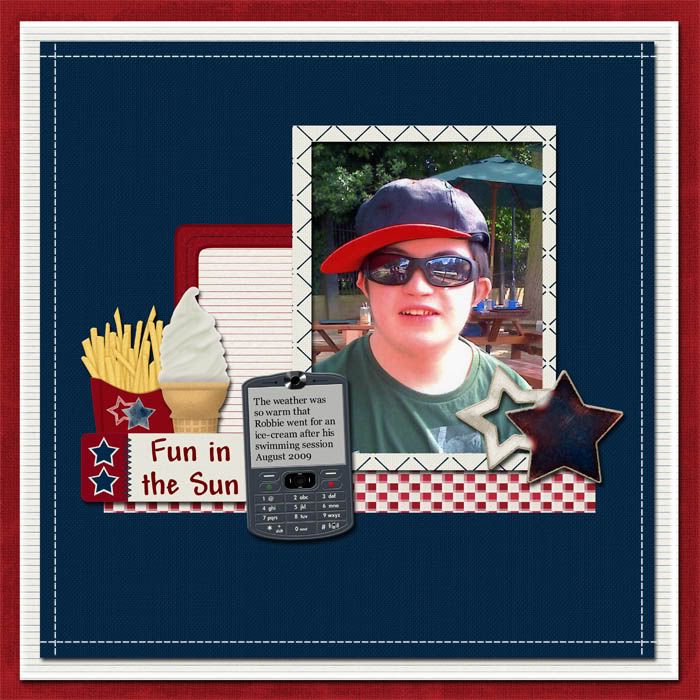 these are the first two layouts I have done, this one was taken a couple of years ago, but the next one is very up to date!
thank you Rose for a fantastic kit
Claire