Well two days in a row, I might need to have a lie down!!!
I am just hopeless at remembering passwords for places or thinking up ones that will be memorable, lets see how long this one lasts
Well I think I will show you one or two more layouts. At GDS they have started putting photoshop tips in the newsletters- just love all those quick keys ideas to make things easier. One was about copying a layer style so everything was the same- and so when I made this layout and added things to the template which was already shadowed- i copied the shadow style of one of the template elements so my added elements would have exactly the same style
the large photo was a school one taken in the 11-14 class, and the little fun one is my Robbie being himself, sunglasses and roar of laughter included. i used a template by CSchneider from her facebook page. I then added items from the kit onto the template in the same places. I judst love the buttons in this kit and the crocheted flowers.
I am a member of the Supreme Team at GDS, and my term of office ends at the end of March. I have really enjoyed the challenge of being a member of this team and have learned so much- i can now use PSE 8 which I couldnt do at the beginning of the challenge!!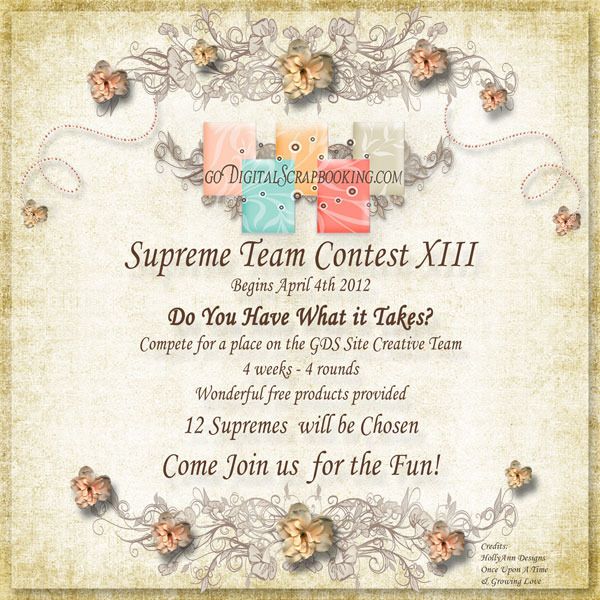 A holiday brochure came through the door yesterday and I have been looking through it whilst I have my coffee. Not at all sure if I will take a holiday this year- David has to take time off to be Robbie's carer whilst I go and as Richard will be moving university this year we might need spare days for David to move him to a new area. I might just wait and see, if there are spaces for an October holiday in September , david might see if there is spare holiday rota spaces. We will of course be going on "Robbie's Holiday" in May- looks like its going to be a tradition- this will be the third year. He loves staying in the caravan, going swimming everyday and going for fish and chips or similar in Whitby, Filey and Scarborough. Depending on where Richard ends up for his MSC or work we may go to a similar holiday in a different area next year.
http://www.digitalscrapbookingstudio.com/gallery/member-galleries/p85699-filey.html
this holiday was to the same place but in October(way too cold wont do that again- freezing in the caravan)
to celebrate Robbies 18th birthday.
I digressed there LOL
the photos for this layout are rather indistinct, I borrowed my mums old photo scrapbook a couple of years ago and we scanned in some of the pictures so I could use them. These were all joined together so I had to crop each bit out of them. The frame is the two rings plus pear element and I started with just that and the photos, I then added the other things I really liked. I used a light paper which i blended and changed the opacity of to make it look as though it was just a faded parto f the backing paper. i love the leave scatter and the embroidered ellment at the back is used three times and merged. The photos still looked dark so i used the erase tool with small opacity and did a general erase across the frames and surrounding elements and it really made a big difference.
is the link to
Booland Designs shop at GDS. She has lots of winter collections- this one was Winters Heart, and Winters Edge is another of my favourites.
just been looking through my gallery at The Studio
and found a layout I had done with the Robbie photo used in the happiness layout so thought I would finish off showing that one